We all look for good quality in makeup, and want something that's going to
-Last all day long
-Look beautiful
-Doesn't break the bank!
Well I was browsing around target and decided to try out some on the more overlooked brands. I decided on some colored eyeliners and a quad by ELF, and two lipsticks by NYX.
Let's start with the elf eyeliners. I completely fell in love with them and the packaging, but I wasn't sure if they would work very well.
Here are the swatches from the eyeliners. All I can say is WOW. There is no base under these and they are so bright, pigmented, smooth. Everything is just perfect! They sparkle beautifully. I would definitely recommend these. $5 at Target and they even have a neat sharpener installed into their caps.
Then there's these two lipsticks by NYX. Air Kiss and Caramel.
The color glided on nicely, but the shape of the lipstick made it a little hard to get the edges of my mouth, so a lip liner is recommended. These are the swatches, my favorite was the Air Kiss one because it fit better with my skin tone.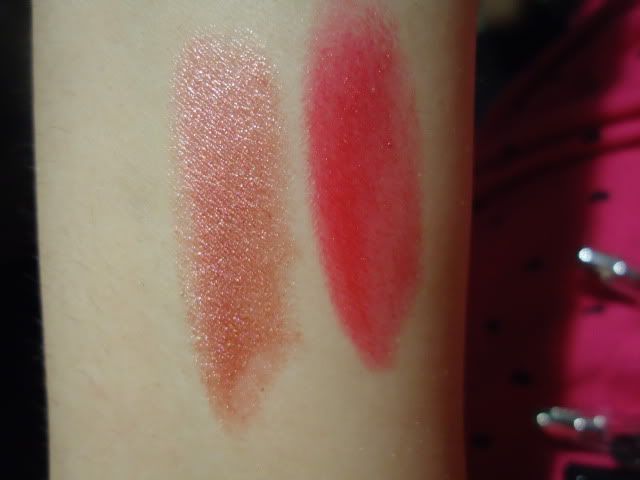 Last but not least is the ELF Quad with a white, blue, purple, and pink color. ELF has really surprised me and proved that they have quality products for an extremely low price. This quad was $1.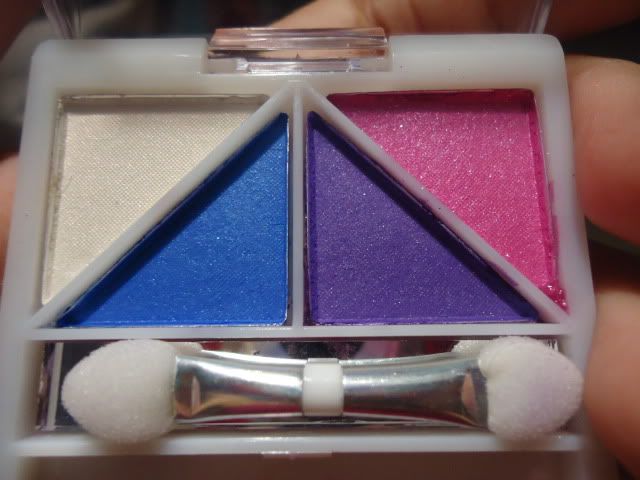 I created this look with the ELF quad. I used pink on my lid, purple on my crease, blue under my bottom lashes, white for my browbone, and one of the ELF eyeliners for my waterline.
I am very Happy with my purchase and look forward to expanding my collection with more of these great products.